Rewatchable recently upgraded our camera equipment.  We now shoot on the Sony NEX-FS700 Super 35 video camera.  These video cameras are not common in the Boston area as they are brand new and very expensive.  We love the results we are getting from the camera and we are happy to show off one of our first videos we shot for XpertTech in Woburn, MA with the new camera equipment.
XpertTech is a cutting-edge staffing and recruiting firm based out of Cummings Park in Woburn, MA.  Their team is fantastic.  They have the perfect blend of humor and free spiritedness along with a passion for their business and a need for real results.  At one point in the video, there is a mention of the concept of "West Coast Vibe Meets East Coast Drive."  Working on this project with XpertTech's team we completely agree that is a fitting way to describe the way they do business.
The XpertTech team is bold and creative like us and allowed us to go all out on the post-production of this video.   The result is they got a fun, compelling informative video that uses great visuals to tell the XpertTech story.  Their video is not just another "talking head video" it is truly rewatchable.  The video starts with a custom animation of their logo,  uses motion graphics to animate a map of the United States, shows off their Inc. 5000 award and uses b-roll and multiple camera angles to keep the video interesting. You can check out the video below.
XpertTech Corporate Video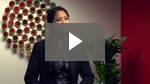 XpertTech was so happy with the video they decided to use  it prominently on their website's home page.   We love to see when businesses of all sizes are using video effectively.  In this case, we think the video we produced for  XpertTech is the perfect complement to their website and a great introduction to their business.
XpertTech is staffing firm located at Cummings Park in Woburn, MA
Rewatchable is video production company located at the Cummings Center in Beverly, MA