Need a Boston Customer Testimonial Video Company?  Let's review the checklist below to find out…
Does your business sell something?
Does your business rely on getting new customers to grow, thrive and survive?
Do you have happy customers that say nice things about your business?
Is your website currently missing customer testimonial videos?
Would adding customer testimonial videos to your email marketing campaign help get better click-through-rates  and more conversions?
Do you have customers based in the Boston area that would be willing to do a customer testimonial?
If you answered YES to the questions above, you need a
Boston Customer Testimonial Video Company
.  Good news! You have found one.  Rewatchable is definitely a
Boston Customer Testimonial Video Company
.  What's that mean?   That means we are a company that specializes in business videos and we are very experienced with customer testimonial videos.  We specialize in getting great content for customer testimonial videos in a professional, thoughtful manner.
Obviously, your happy customers are extremely valuable to your business.  A customer testimonial video is not a project you can hand off to the lowest bidding video production company.   Once you get your customer to agree to recording a customer testimonial video, you will probably only have one bite at the metaphorical apple.  For a customer testimonial video production you are buying much more than just fancy camera equipment and sound recording gear.  You are buying great content for your website and a great experience for your customer.
Here's how the experience goes if you purchase a customer testimonial video from Rewatchable. First, we want to understand what you are selling, who you are selling to and what messaging is important to you.  We will research your company, your customer's company and even your competitors.  We will then help you co-create questions that help elicit positive responses that can be edited together into a customer testimonial video with a powerful message that helps you sell more and build your business.
During the shoot, we treat your customer with the highest levels of professionalism and patience.   We want to make sure they have a good experience so they come off well in the video.   Most people are not accustomed to talking on camera.  Usually, it takes a few minutes to get warmed up and most people don't have a perfect take right away.  Part of what we "bring to the table" is that we help your customer feel good on camera so they can be happy with how they look and sound.
During the video editing process we will select the very best most authentic takes that make both your company and your customer look great.  At the end of the process your customer is happy and you get a powerful customer testimonial that helps you sell more.
If you are looking to record a customer testimonial video in the Boston area give us a call @ 978.666.4068.
 Multiple Customer Testimonial Video  Example 
Single Customer – Customer Testimonial Video Example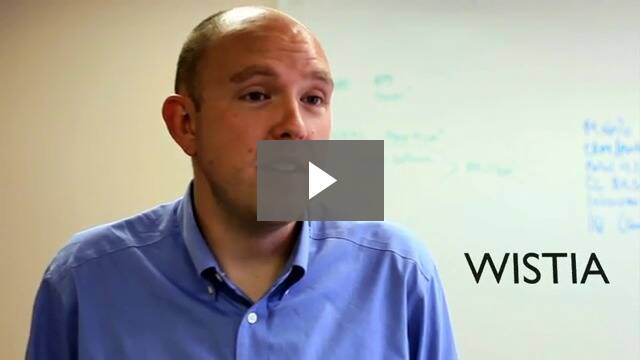 Single Customer With B-Roll – Customer Testimonial Video Example