Boston Charity Event Video
We produce lots of business talking head videos, user conference videos, training videos, customer testimonial videos, marketing videos and more.  We love each experience like our children because we get the opportunity to meet interesting people and we also get to learn about new businesses, markets and technologies.  One day we might be in a chemical plant, another  day we might be at a scientific user conference and the next we can be shooting a CEO video for a cool technology start-up company.
Sometimes though we get to produce videos that are particularly fun.   Just a couple of weeks ago, we shot some video at the 2011 Riverfeast for Boston radio station The River 92.5.  Riverfeast is an annual charity event banquet, silent auction and concert to benefit The Greater Boston Foodbank. It is held at the Peabody Essex Museum in Salem, MA.   The event was a blast and featured some great music from Bob Schneider and Scars On 45.  We had lots of fun shooting and editing a short video montage that will be used by The River 92.5 to promote next years event.
The video is only about 30 seconds long.   If you love great music perfomances and good times check out the event video and definitely check out the real event next year.
 Scars On 45

Bob Schneider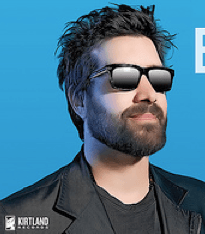 Rewatchable is a Boston Event Video Company